Providing Excellent Community Sports and Leisure Facilities for All
After the announcement from the Government DCMS on Thursday 9th July, we are planning on re-opening the Centre on Saturday 25th July. There is however lots to absorb with further re-opening news, plans of how and when we will open along with the measures we will be putting in place as a Centre to facilitate a safe return, are to follow soon once we get clearer details on the guidance from the various sporting Governing Bodies. 
Update 19th July:
After the announcement from the FA on Saturday 18th July regarding the return of outdoor competitive grassroots football, including facility providers such as ourselves, we will be re-opening our outdoor artificial turf pitches on Saturday 25th July. Please note that indoor football is still not currently permitted. The guidelines can be found by clicking here FA Guidelines on the Return of Outdoor Football. 
Update 15th July:
We are extremely excited to welcome you back and have the Centre up and running, but we must ask you to be aware and follow the changes we have made to keep everyone safe upon our return. Please read our 'Centre Re-Opening Guidelines For Users'.
Update 14th July:
Those sporting Governing Bodies that have released their guidelines so far are:
Badminton England have released their guidance on returning to play (which can be found by clicking here Badminton England Guidance).
England Squash have today (14th July) announced their full guidance on the re-opening of squash courts (which can be found by clicking here England  Squash Guidance). 
Please keep checking here on our website and on our Twitter page for further updates.
In the meantime, please continue to stay safe and we look forward to welcoming you all back soon.
Daile and the Sandylands Team
From football to squash, ju jitsu to exercise classes, there is something to suit all ages and abilities at Sandylands Sports Centre, Skipton
Sandylands is proud to have a 3G all weather pitch, large indoor sports hall, squash courts, fully equipped gym, changing rooms and more!
Find out about the history of Sandylands and the Coulthurst Trust, meet our team and see our prices.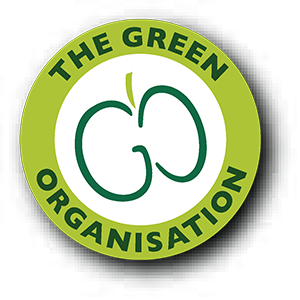 green apple environment award winner 2019
We are very proud to announce that Sandylands Sports Centre has won one of the prestigious International Green Apple Awards.