The Main Hall and Hard-Backed Squash Courts and Changing Rooms were constructed in 1972 by The Coulthurst Trust, founded by the late John W Coulthurst J P from Gargrave. The Coulthurst Craven Sports Centre, known locally at Sandylands Sports Centre, became a self-help Registered Charity in 1984. It is a none-profit making organisation run in accordance with a Declaration of Trust dated 31 August 1984. The latter ensures that there is no discrimination in respect of sex, age, physical ability or race.
The Sports Centre is run by a voluntary Management Committee, representing the sports in the area and the three Councils, namely North Yorkshire County Council, Craven District Council and Skipton Town Council.
Sandylands Sports Centre is the main provider of comprehensive community-based sport and recreational facilities in Craven. It attracts over 200,000 person visits per year.
Since 1989, around £2 million has been raised, by means of grants, loans and donations, for improved and new facilities at the Sports Centre. In particular, the £850,000 3G Full Size Floodlit All-Weather Pitch and associated Changing Rooms development was completed in 2004. This is now one of the most well-used facilities of its kind in the country.
Les Viles (Chairman-Shooting), Roger Beck (Vice Chairman-Public), Peter Wilkinson (Badminton), Gary Calum (Co-opted), Trevor Howson (Public), Ji Mukherjee (Cricket), Warren Burnett (Rugby), Clive Carroll (Football), Bev Bruce (Fitness), Adam Cox (Public), Andy Solloway (North Yorkshire County Council), Chris Harbron (Craven District Council) and Darren Shaw (Skipton Town Council).
Full Planning Permission for Four Indoor Tennis Courts, together with ancillary extensions, to the rear of Skipton Tennis Centre Clubhouse, was granted on 9 September 2019. This exciting new development is likely to cost in the region of £1 million. Negotiations are on-going, notably with the Lawn Tennis Association and Craven District Council (the latter in respect of allocated Section 106 Agreement money) for Three Indoor Courts. The 4th Court is likely to be used for Gymnastics and a Climbing Wall, and separate fund raising has already commenced for this part of the proposed development.
Our team, managed by Daile Coope, are ready and waiting to meet, greet and help you with all sporting needs!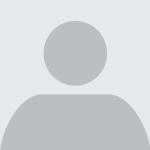 Daile Coope
Centre Manager
ANDREW HEY
SARAH BINNER
JAKE DONALD
VINCE GRANT
MEL LUTY
GEOFF TALLON
FRED MIDGLEY
TOM HOWSON
HAKAN AYDIN-OSMOND
MATTHEW BROOKE